Fellow in Co-operative History and Governance
Centre for the Study of Co-operatives
President and Vice-Chancellor
Thompson Rivers University
Kamloops, British Columbia
Canada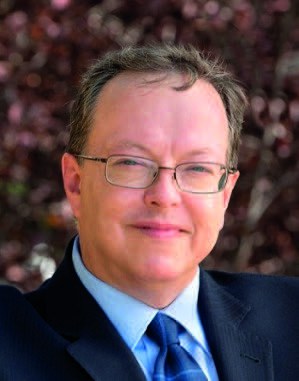 Dr. Brett Fairbairn taught and researched about co-operatives for 32 years at the Centre for the Study of Co-operatives at the University of Saskatchewan, Canada. He continues to be Fellow in Co-operative History and Governance and adjunct professor at the centre. His most recent book, Risk and Relevance: The Transformation of Canada' s Co-operative Retailing System, was published by the centre in February 2019. Since December 2018 Brett is President and Vice-Chancellor at Thompson Rivers University in Kamloops, British Columbia, Canada. TRU is one of only five universities (out of 954) to achieve a platinum rating for environmental sustainability, and is currently highest rated in the world for sustainability education and practices.
Abstract - Co-operatives and Societal Transformation
Co-operatives have been agents and expressions of societal change in past eras. Today co-operatives and society are undergoing new transformations under the pressures for environmental, social, and economic sustainability. How will society be re-ordered by these transformations, and where will co-operatives fit in future? The influential flagship report by the German Advisory Council on Global Change called for "a new global social contract for a low-carbon and sustainable global economic system" (WBGU 2011, p. 1). The WBGU expert panelists relied explicitly on Karl Polanyi's concept of a "Great Transformation" (Polanyi 1944) to frame their analysis. Co-operatives emerged in the era of the original Great Transformation as one effort to re-embed the self-regulating market under the control of communities and values. Today's great transformations are occurring in sectors such as energy, carbon, food, mobility, urban-rural linkages, the digital economy, democratization, and Sustainable Development Goals. Co-operatives have the potential to reconcile justice and productivity in the context of the new social innovations that are required in these fields. In some cases, old or new co-operatives will be drivers of social innovations toward sustainability. Co-operatives will help groups that would otherwise be marginalized participate in the new economy. Co-operatives' distinct identity and governance are their strengths; these are the features that enable them to play a potential role in the transition toward sustainability. The extent of the actual roles co-ops will play depends on leaders and on the education of members.